POWERSTAR™ T4 SERIES
Description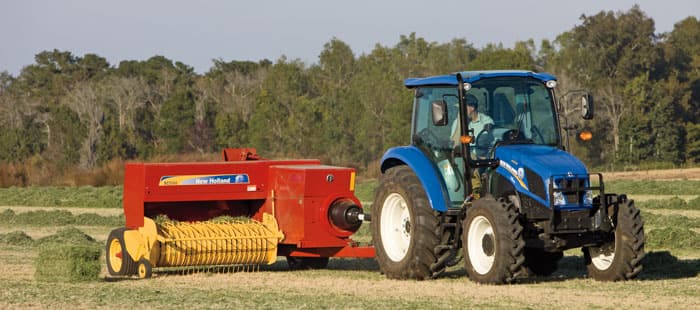 TRACTORS CREATED BY CUSTOMER INNOVATION
New Holland PowerStar™ tractors are for today's work using tomorrow's technology.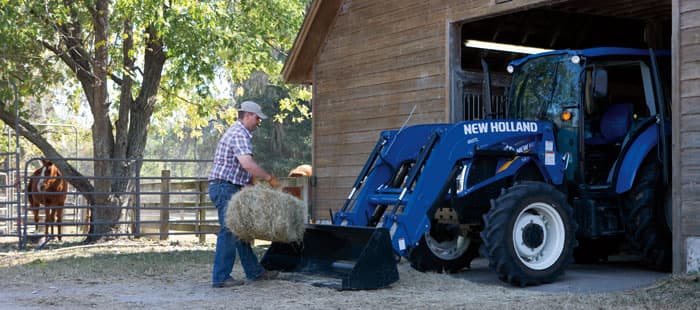 FARM RAISED, FARMER DESIGNED
As a farmer, you want to spend more time working and less time maintaining your tractor, so PowerStar™ series tractors have been designed to be ready whenever you are. The long, 600-hour service intervals, impressive fuel economy, and simple daily checks thanks to the one-piece flip-up hood make maintaining your PowerStar simple.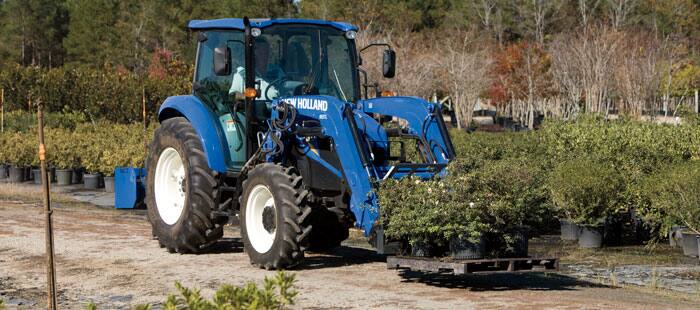 THE UPGRADED POWERSTAR™ TRACTOR:
XL COMFORT, XS OPERATING COSTS
The upgraded PowerStar™ tractor has been designed to take farming to a whole new level with extra large comfort and extra small operating costs. With 50 or 65 PTO horsepower on tap, even the most demanding users can sit back and relax. Fully compliant with the even more stringent Tier 4B emissions regulations, the new PowerStar tractor saves fuel and improves performance with efficient Common Rail engines. With responsive performance, big comfort, and reduced operating costs, the PowerStar is ready to be a key member of your farming